TOP 5 features 😇 of Bangla Keyboard APK 🇧🇩 🇮🇳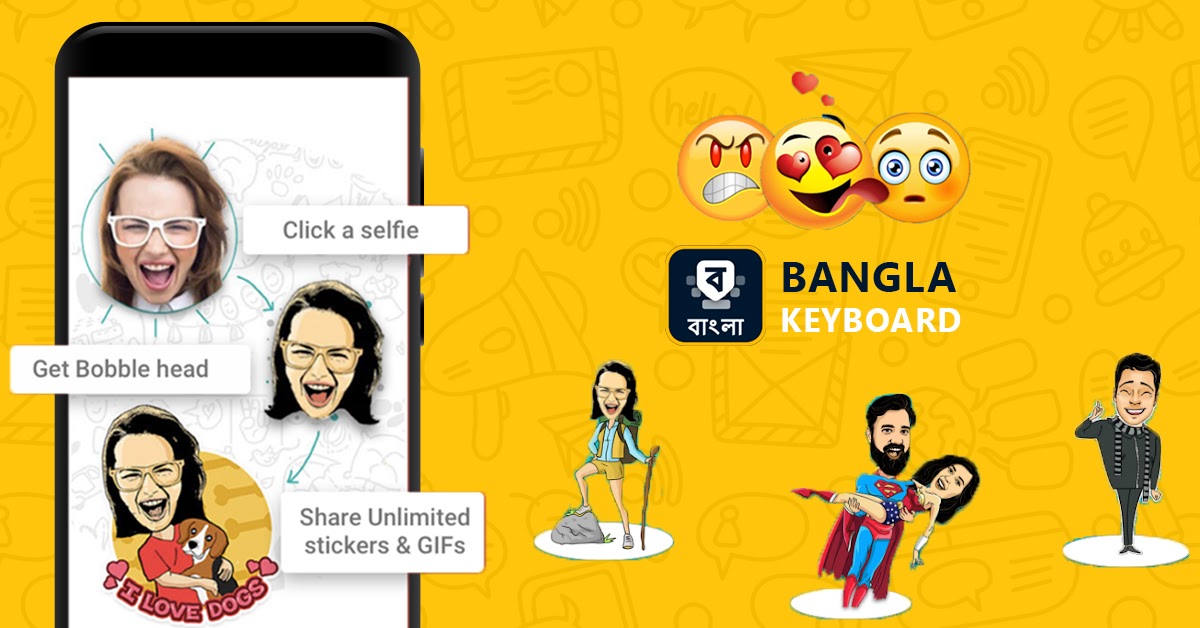 Missing your family and home too much? Most millennials and other people who due to work opportunities leave their home, city and state to earn a better living miss it.
To help you find a sustainable solution to this problem that more than 80% of youth in India face today, Bharat Keyboard has come up with a solution.
Bharat Keyboard has designed a unique made in India, English to Bengali typing Keyboard to help all the Bengalis connect in Bengali from anywhere around the world.
So is this app only for the Bengalis?
The answer to this very question is a big NO!
Anyone Bengali or a non-Bengali who has access to android smartphones, or devices can download the Bangla typing keyboard to learn the Bengali language and communicate in the Bengali language.
Are you finding it difficult to type in Bangla over your regular keyboard?
It is beyond the capacity of any regular digital keyboard to type in any of the regional languages, except English and Hindi, in India's context.
But worry not, the Bangla typing keyboard launched by Bharat keyboard is the answer to all your queries. Now, you can easily type and chat with your Bangla relatives over WhatsApp, Instagram, messenger, or any of the apps installed on your android device.
Are you suffering from arthritis, or lack fast typing speed or not familiar with the functioning of these electronic devices.
No need to worry anymore, the voice typing feature in the Bangla typing keyboard is the best solution for you. Now you can tap the microphone icon and speak out your long and short messages. The AI-enabled app recognizes words and sentences from your speech and translates it into text messages within seconds.
Are you looking for ways to make your Bangla communication interesting over your smartphones?
Well, the fun and engaging Bangla stickers and gifs embedded in the Bangla keyboard is here at your rescue. This keyboard comes with a customized pack of Bangla stickers and gifs which every Bengali can truly relate to.
Ever heard of typing long-form of a text message without lifting your finger?
Well, it is now possible. You can now swipe your finger from one word to another without lifting your finger and you can have the desired outcome as you want.
Font style is an amazing way to convey the emotion that lies behind any message.
At times when we feel happy, we tend to use fancy and creative font. To highlight some important information, we use bold and enlarged text to highlight its significance without uttering a word.
So, these are the top five features of the Bangla keyboard designed and launched by Bharat keyboard.
The process of Bangla keyboard download is very easy across all your android devices from the play store. Click here and enjoy a hassle-free Bangla typing experience as a means to reconnect with your roots in this smart and tech-savvy world of today!