A Keyboard that will make you Guru in Bangla Typing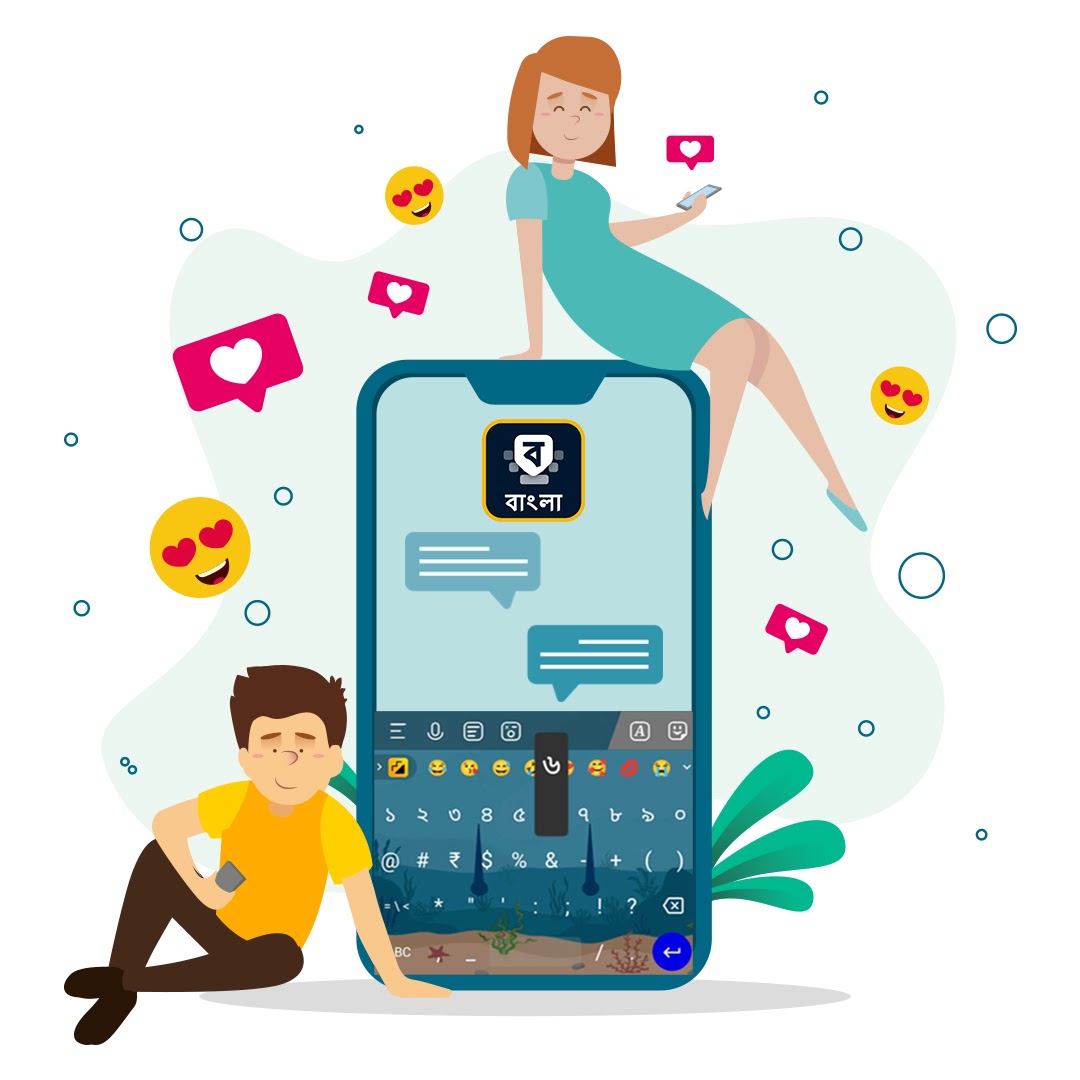 The Bangla keyboard is considered to be the best because it is loved by people of all generations. The keyboard has already won the hearts of thousands and lakhs of youth who are finding this keyboard to be more fun and user-friendly. The Bangla typing Keyboard with best Bengali stickers has benefited people residing in Bengal and other South Asian populations due to its advanced features. Due to its clarity and smoothness, the Bangla Keyboard is being loved by all and is trending out of so many other Keyboards. You can translate the text of the language to Bangla language with correct spellings and grammar.
Here are some reasons why Bongs love Bangla Keyboard-
● Well, there are very free keyboards that are being provided to a region of a particular place. Bongs love the fact that they don't have to type their language in English form, instead, they can easily use Bangla letters to form words and sentences and have fun-filled conversations in their language. The happiness in typing in your language is what we want for you.
● To all the Gen Z and millennials who are loving the trend of memes and movie quotes are using this keyboard. You can discuss the latest movies, share movie quotes and sayings to enhance the conversation with your friends. The bongs making the best out of this keyboard.
● The Bengalis of all generations are getting modern day by day by using the effortless voice typing feature. The Bangla Keyboard can type efficiently and automatically by listening to what you are speaking.
● Everybody loves customizing things even when it is a normal Keyboard. You can create your customizable themes and give a completely new cool look to your Bangla Keyboard with the help of its features. Your Keyboard should always look elite and thus, Bengalis are making their Keyboards look like that.
● Another reason why Bongs are loving The Bangla Keyboard is privacy. We type our passwords and other login details every day with the help of our Keyboard, but we can't tell if it is safe or not. Bangla Keyboard has proved to be the highest level of privacy that doesn't save your passwords or other credentials details.
● You can type in Bangla language even when your internet is off with all other features working fully in offline mode too. It is not necessary to use the keyboard online only. If you want to make notes or type something in the Bangla language you can still use the advanced features in offline mode too.
● Bongs are not able to keep calm because of the Avatar feature that lets you create lifelike cartoon heads by inserting an image or a selfie on them. The fun-filled feature amazingly gets a good response from the Bengalis.
● You can also send Bigmojis (big emojis), emoticons, stickers, GIFs to enhance the style of conversation according to your mood. The style of expressing emotions is getting advanced. Everyone is loving this beautiful idea.
These reasons aren't enough to prove why Bongs are obsessing over the Bangla typing Keyboard. You'll get to know about them only when you experience them. So, download the Bangla Keyboard app now and have a conversation like never before.