Sick and Tired Of typing Bangla The Old Way? Read This.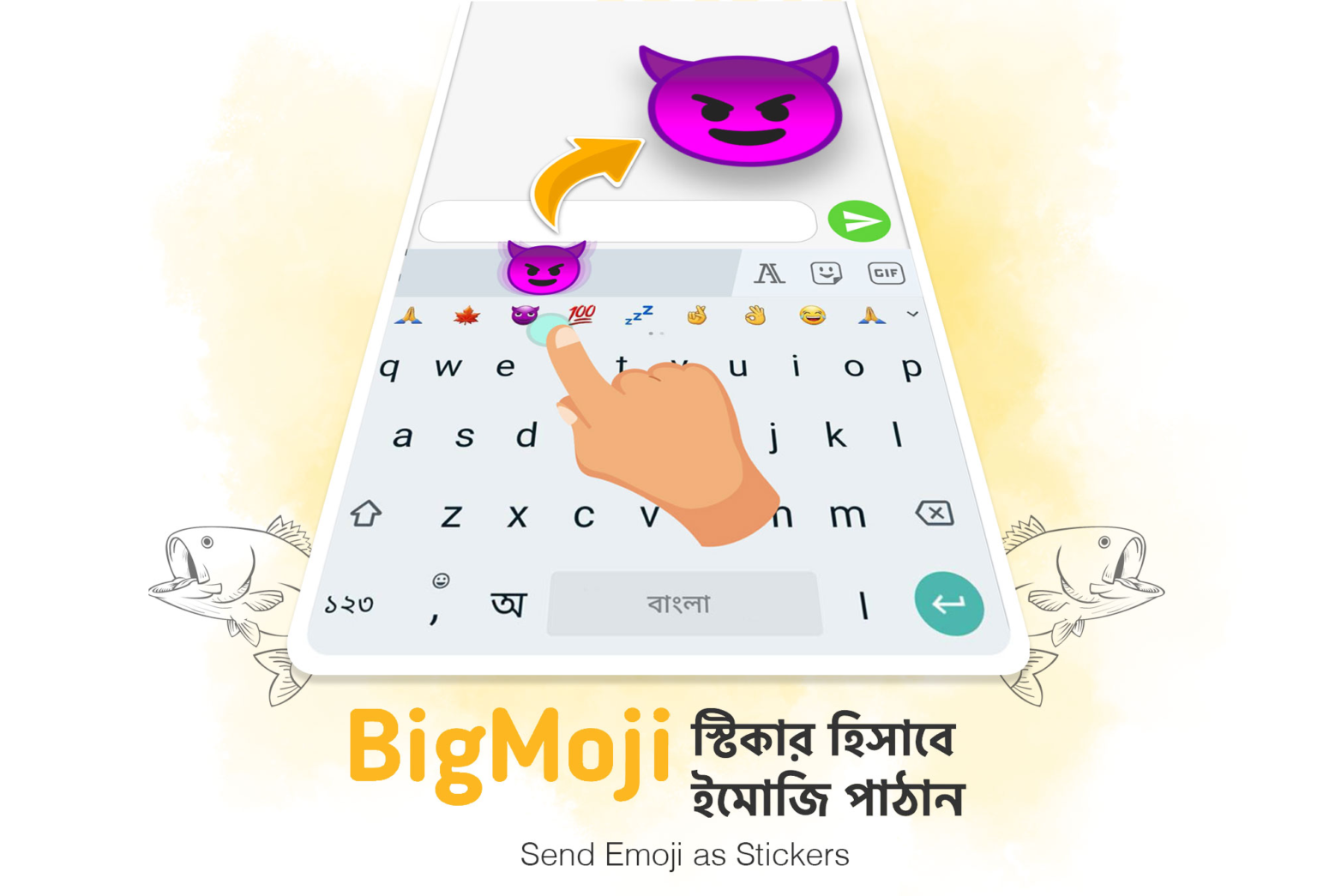 If you have to converse in Bangla regularly, you would have an English-to-Bangla keyboard installed on your smartphone. A Bangla keyboard helps you in effectively typing text in Bangla, making communications through different languages smoother. Some standard keyboards come pre-installed on smartphones which vary with the operating system.
These keyboards provide you with the basic functionality of an English to Bengali typing keyboard. However, eventually, they stop pleasing your eyes. It might also be possible that the standard keyboards don't provide you with the features you are looking for. Thus, after some time, your experience while typing Bangla doesn't seem very convenient.
Feel like changing the Bangla keyboard that you usually use? You're reading just the blog. The 'Bangla Keyboard' by 'Bharat Keyboards' will be the perfect choice for you! It offers an unmatched range of features, teamed up with an extremely user-friendly interface so that you get an experience you never had before!
Here's precisely why you should start using the Bangla typing Keyboard:
Awesome Sticker Packs, Memes and Emojis: The Bangla typing Keyboard, like its linguistic variants, has cool sticker packs for the modern generation. The developers know that you love stickers. You commonly use them in every social media app. Getting a Bangla sticker pack completely changes the game. It allows you to build connections with people you couldn't think of interacting with earlier. Memes and Emojis spice up the chat and make it more fun to chat on social media applications.
High-Speed Typing: The Bangla typing keyboard offers many features to significantly enhance your typing speed. Features like voice-to-text typing and glide typing will improve your efficiency to a considerable extent. This will be very helpful when you're multitasking. You don't have enough time to type a long message in Bangla when you're working on the clock, right? With this keyboard, typing will become effortless for you.
Assured Security: One of the best things you might find about the Bangla Keyboard is the sense of security the application provides to you. Your personal data and information stay only on your device, and this application collects none of it. Wondering about the newly typed words? Worry not! Those are saved on a local dictionary created on your device, and that dictionary is not backed up online. You're safe and secure while using the keyboard app.
Free to Use: Another positive about this app is that you don't need to pay a single rupee for using it. All features of the application are free. There are no in-app purchases or upgrades. This makes sure that you get a smooth and premium typing experience for free.
With these capabilities and features, the Bangla typing Keyboard App by Bharat keyboard will quickly become your go-to keyboard for typing in Bengali. The simple working of this application instantly makes it a user-favourite. It also proves to be very helpful if you are a beginner in Bengali and want to communicate professionally. In a nutshell, it is one of the best available options on the Google Play Store.
Want to try it out? Download the best Bangla Keyboard for Android now!