How brands can lead to social movements for Bangla Writers ✍?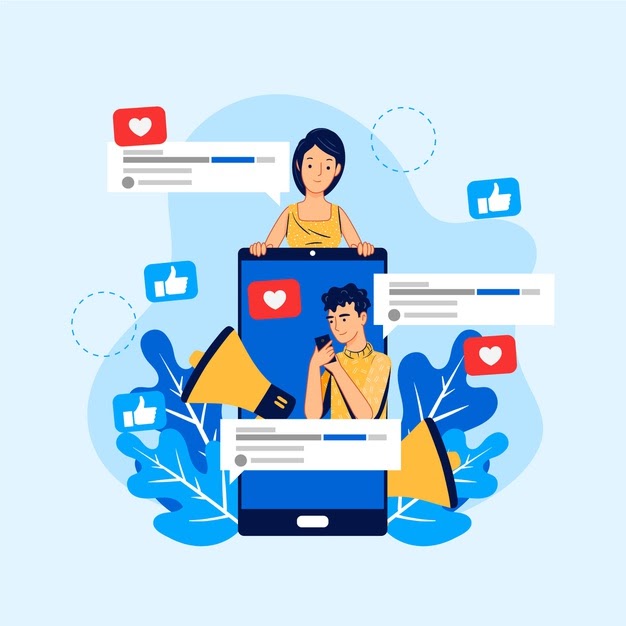 Brands have started increasing their social presence across the internet. The increasing presence of customers over social media platforms has led to brands creating their mark on similar platforms.
And hence, we can see all brands irrespective of their size on social media.
With increasing interaction with customers over social media, many new promotion tactics have come forward over the last few years. Brands are not just promoting themselves but actively engaging with the customers and celebrating social events popularly.
With increasing awareness and sources of information, people have become more active today and do not hesitate in supporting or discouraging any social affair.
This change in the attitude of today's audience has changed the perspective of brands towards these social affairs as well.
Brands have started participating in social movements and taken steps to spread awareness about such issues as well.
From promoting women empowerment, redefining the definition of beauty to boycotting body shaming and designing plus size dresses are a few examples of brands actively participating in social movements.
Following are some of the social campaigns actively promoted by brands and it helped them change their brand's image to unimaginable heights in the minds of their target and non-target audience.
Vicks
Vicks showcased a real story under their social campaign, "Touch of Care" by highlighting the sensitive issue of the LGBTQ community and differently-abled, as they also deserve the care and respect in the society just like any other being on the earth.
Since this ad was based on a true story and depicted real emotions, it was very well appreciated by the audience. It helped the brand gain more respect and credibility like never before.
P&G
In 2017, P&G came up with a campaign, "The Talk" to openly talk about the bias that people have faced in their lives.
The entire campaign was designed as an ad, where a family of blacks are having a conversation about bias with their children.
The ad gained a lot of attention and motivated a lot of people to talk about their experiences about bias openly.
Airbnb
Airbnb launched a campaign known as, "We Accept" soon after refugees' restricted entry in America.
The campaign talked about equality and encouraged cultural diversity by conveying the message, no matter where you come from, what you do, we welcome all of you.
This message helped to strengthen the positioning of Airbnb and was appreciated by the audience with an amazing response.
Lifebuoy
Lifebuoy is a soap brand owned and marketed by Hindustan Unilever. It launched a campaign, "Help a child reach five" to spread awareness and educate people globally. It talked about the simple practice of handwashing which can help prevent all the preventable diseases that are the major cause of death among children below five.
Awareness Campaigns and videos were launched globally, especially, to solve this issue in India, where regular hand washing was not a daily affair.
Through this campaign, the issue was raised beautifully in the form of a story which not just helped people relate with the issue, but also explained the simple way to eradicate this death-causing issue forever.
The campaign was widely appreciated globally and received billions of likes and comments from the audience who came forth to support and promote the social initiative undertaken by Lifebuoy.
Dove
Dove, one of the most premier bathing bars by Hindustan Unilever, launched a Self Esteem Project campaign to boost self-esteem among women.
Body shaming and inferiority complex is one of the most common issues faced by women globally. So to break these myths and redefine the meaning of beauty and self-esteem, the dove came up with this idea.
They tried to spread awareness about this social issue through videos and testimonial ads that helped in reducing the impact of this taboo and made women more powerful, and self-esteemed.
These are some of the social campaigns undertaken by brands to raise a social concern and express their brand values and spread awareness among the audience about the same.
Such campaigns were not just appreciated by the global audience, but have also helped these brands create a special place in the hearts of the audience, and raised the standards of credibility that they hold.
One of the secrets that helped these brands make these social campaigns so popular is the active use of regional language while conveying the message.
The power of using regional language not just touched the hearts and emotions of the people around the globe but made them feel connected with the message. To make this power of regional language become handy for the common man, Bharat keyboard has launched an AI-based Bangla Transliteration keyboard app.
The Bangla typing keyboard is one of its innovations that helps its users chat and communicate in the Bangla language across apps on their android smartphones and other devices.
The Bangla keyboard is easy to use and handy for all Bangla and non-Bangla speakers. It enables Bangla speakers to write and communicate in Bangla language with each other. While on other hand it offers the feature of Banglish typing as well.
The Banglish typing enables all the non-Bengali speakers to communicate in Bangla fluently and efficiently. It helps them to type down their message in English using the Bangla keyboard which is translated into Bangla language for the Bengali user at the other end.
Bangla typing keyboard's transliteration feature makes it so special for both Bangla speakers and allows non-Bangla speakers to learn and communicate fluently in Bangla.
To explore more such exciting features of the Bangla keyboard, download Bangla keyboard now on all your android devices.