Free Durga Puja WhatsApp Stickers To Make Your Celebration Special ✨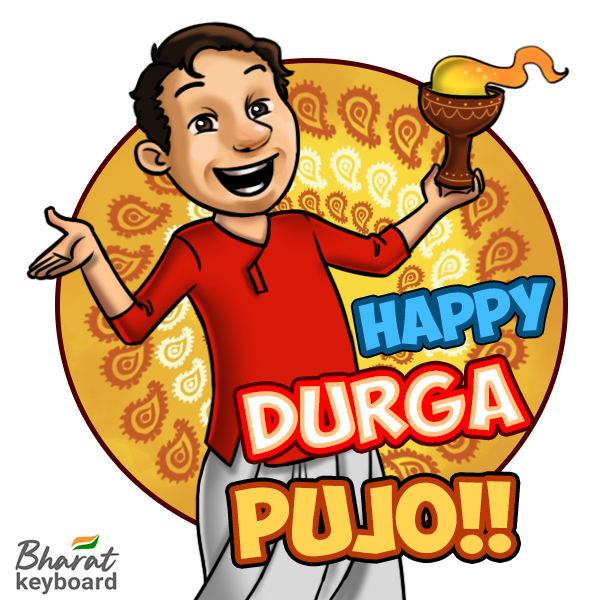 With the coming of October, Bengalis gear up to celebrate the biggest festival of the land: Durga Puja.
Durga Puja is not merely a religious performance. The significance of this transcends its religious boundaries. It is the festival of grandeur, of Shakti and light over the prevailing darkness.
Durga Puja begins with Debi Pakka, where the goddess is invoked, who descends on the earth from her heavenly abode. The entire nature and the environment deck up to celebrate the coming of the Goddess.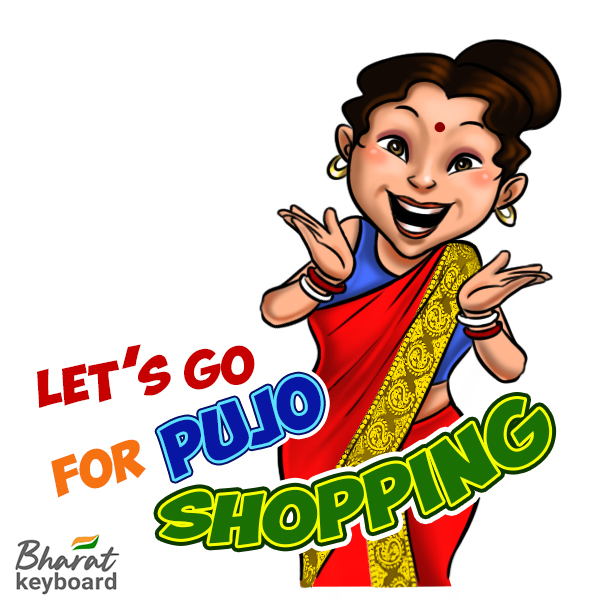 With cotton clouds and a clear blue sky, the smell of Pujo can be felt everywhere.
Durga Puja has evolved a lot since its inception. From the tradition of the royal household to the public celebration, the arrival of the goddess and the five days of the festival bring joy and happiness to the lives of all and sundry.
In the digital world as well, the spirit of the festival can be felt.
In the digital era, there are various ways to celebrate and share emotions and messages despite staying away.
There are a variety of ways to celebrate and share heartfelt messages during the happy moments of the festival.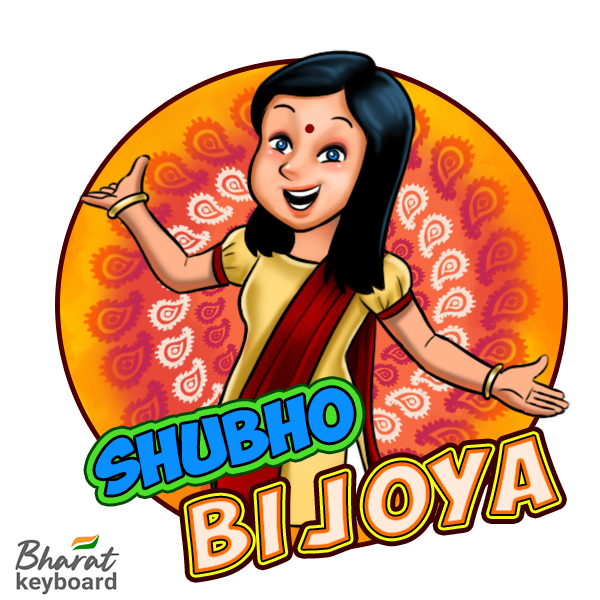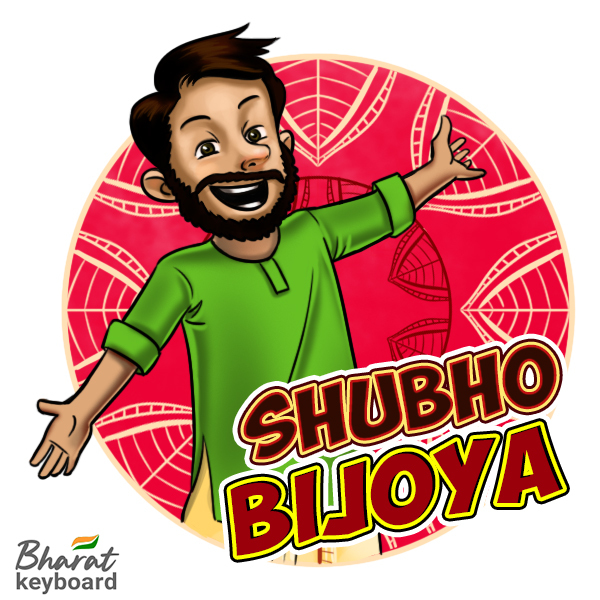 Bengali keyboard has also been decked up to celebrate the spirit of Durga Puja. With our latest update, we have included a plethora of free Durga Puja stickers that users can share on social media and messaging platforms.
Festivals unite all, that is what makes them so inclusive and beautiful. The anticipation of the entire year is almost over.
Wish everyone a very happy and prosperous Durga Pujo with this thoughtful sticker that straight away renders a festive vibe from miles apart.
Get in touch with your childhood peers and relive those memories of happy, old days with these stickers that will instantly spark the friendship bond.
Durga Pujo is also the time of solemnizing your love. Do not hesitate to ask your crush for a day out or express your love to your beloved with this special pujo themed stickers.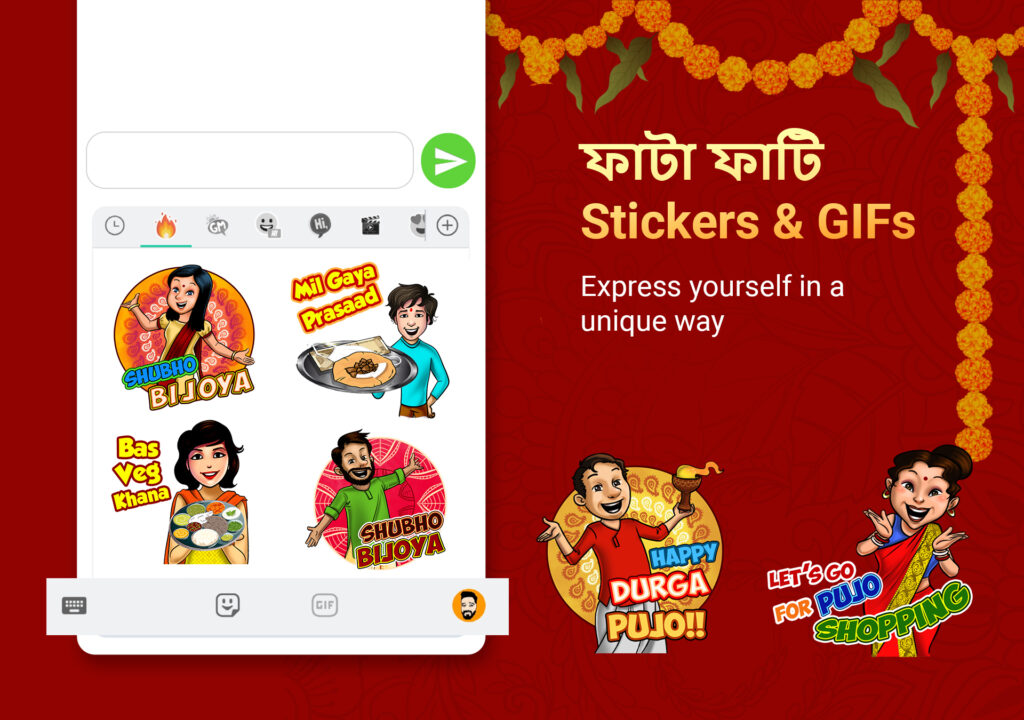 The five days of the Pujas have several intrinsic connotations. Durga Pujo is the ground of the mingling of tradition and modern innovations. Share the norms and culture of the Puja days with your grandparents and family to sustain the tradition of the bond.
Download Bangla keyboard now and make your celebration more special.
Wish you all a happy Durga Pujo 🙏