Ganesh Chaturthi 2021- Wishes, Free GIFS and Stickers to share on Whatsapp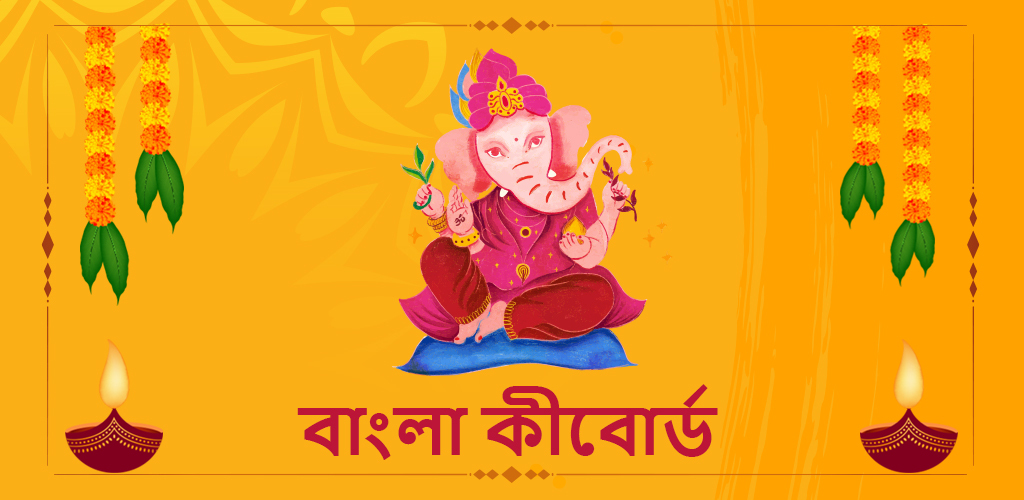 As soon as the month of September comes, the vibes of festivities ring the bell. The air smells of the oncoming essence of the festival month that kicks off with the arrival of Siddhidata Ganpati Bappa.
The glorious festival of Ganesh Chaturthi is celebrated with much pomp and grandeur all over India to welcome the blessing of Lord Ganesha for peace, prosperity, wealth and happiness.
Ganesh Chaturthi is one of the biggest cultural events in India. It attracts millions of people from all across the country for two weeks. It flies by on sheer enthusiasm and spiritual connection. The five-day festival is a time for people to engage with their fellow men & women in a spirit of peace, joy, meditations, novel-reading, art creations and performances.
The festival is rather special, as it encourages people to come together to share gifts. Thousands of people gather at key places across the country to offer gifts and offer prayers.
With the festival over we can reflect on all that has transpired in our lives and all that is yet to come.
Though the ongoing pandemic has cast its shadow over festivities with limitations in mass gatherings and outdoor activities, the unprecedented event has certainly enhanced the spirit of the people more than ever. With newfound hopes towards life, people across India will celebrate Ganesh Chaturthi to keep the blessing of divine Ganesha in their lives.
Lord Ganesha's beautiful idol comes to mind, and the aroma of his favourite modak fills the air as excitement fills our hearts.
Its origins can be traced back to the Indian struggle for independence. Outside of India, Lord Ganesha is revered as the remover of obstacles as well.
The legacy of Ganesh Chaturthi, the birthday of Lord Ganesha taxes that it was celebrated the first time when the Chalukya, Satavahana, and Rashtrakuta dynasties ruled between 271 BC and 1190 AD.
It was, nevertheless, during the reign of Chatrapati Shivaji Maharaj that Ganesh Chaturthi was first observed historically. Ganesha was seen as the kula devata or deity of their family. In the 1600s, Maharaja Chatrapati Shivaji celebrated Ganesh Chaturthi with great devotion in Pune. Peshwas continued to celebrate the festival after this.
Over time, Lord Ganesha became a popular deity in India. It is believed that according to a legend, Mahabharata, the greatest epic tale of India, was transcribed by Lord Ganesha. The Lord of Creation: Brahma instructed the task of writing the chronicles of Mahabharata to Sage Vyasa. He also suggested seeking the help of Lord Ganesha in this endeavour to transform the great epic of Mahabharata into reality.
Thus Lord Ganesha, besides being a remover of obstacles, is also Siddhidata or Siddhivinayak. He is believed to be the repository of knowledge, holding the bridge between the physical and the spiritual world as an offspring of Goddess Parvati and Lord Shiva.
From the homely affair, Ganesh Chaturthi was transformed into a cultural festival. From a private celebration to a grand public event, it was freedom fighter Bal Gangadhar Tilak who transformed the festival. He wanted Indians to unite against the imperial force.
In addition to bringing divinity to the Indian Independence struggle, Lord Ganesha also encouraged the people to take pride in their country.
Lord Ganesha also appears in Buddhist philosophy as Lord Vinayaka. The divinity of Lord Ganesha extends beyond India. As a matter of fact, his blessings even travel across the borders of India to countries like Thailand, Cambodia, Japan. The Indian avatar differs from region to region in how he is depicted.
Hence, Ganesh Chaturthi has been associated with both historical and cultural significance. While the celebration might not be possible at a grand level provided the ongoing situation, using digital embellishment will be of aid in keeping the spirit of festivities alive.
With the Bangla Keyboard, you can stay connected with your friends and family and ignite the festive spirit by sharing specially curated stickers, wishes and GIFs for the occasion. One can share unlimited stickers and GIFs on Whatsapp with our Bangla typing keyboard.
Festivals are not complete without WhatsApp wishes. But you need to get that right and make your wish stand out among the millions right?
Here are some of the wishes you can try. With the transliteration feature, you can transform English inputs into Bangla sentences. Besides, you can utilize speech-to-text features for the AI to automatically type it for you.
Below are some Ganesh Chaturthi wishes, messages, and images that you can send to your family and friends:
Ganesh Chaturthi 2021 Wishes
– May Lord Ganesha always remove obstacles from your life. Happy Ganesha Chaturthi!
-May Lord Ganesha keep enlightening your lives and bless you always. Wishing you a Happy Vinayak Chaturthi!
-May Lord Ganesha destroy all your worries, sorrows and tensions. Happy Ganesh Chaturthi!
-I pray that Ganesha bestows you with happiness, wisdom, good health and prosperity!
May Lord Ganpati always be by your side in every test of your life. Happy Ganesh Chaturthi!
-On this occasion of Ganesh Chaturthi, I wish Lord Ganpati visits your home with bags full of happiness, prosperity, and peace.
-May Lord Ganesh bring you good luck and prosperity! Happy Vinayaka Chaturthi!
– May Lord Ganesha bestow you power, destroy your sorrow and enhance happiness in your life.
– Celebrating Ganesh Chaturthi because it brings in a special glow in our lives–a glow that grows even brighter when we make others feel valued and happy.
– Let this Ganesh Chaturthi bring in a year full of joy, knowledge and prosperity
– Ganpati Bappa Morya!
-May Lord Ganesha bless you with all the happiness & success.
-As rains bless the Earth, likewise may Lord Ganesha bless you with never-ending happiness.
-May Lord Ganesha Keep Enlightening Your Lives and Bless Your Lives and Bless You Always. Wishing You a Happy Vinayak Chaturthi.
The above mentioned will surely bring festive vibes to those reading the messages. If you want to add a pop of colour, then go ahead and choose from the unlimited stickers and GIF collection.
This Ganesh Chaturthi upgrade your keyboard to a better one. The intuitive Bangla Keyboard App with a clean appearance and a design that matches the design of your smartphone or tablet.
With Free GIFs collection of creative images and stickers, all these can be customized with any text you choose.
, To get this Ganesh fun pack, stickers and GIFs all you have to do is follow this easy step by step guide:
Choose your preferred inputs
Go to the keyboard's sticker section and choose the symbol of Ganesh Chaturthi
Share the stickers directly on Whatsapp while typing by making the Bengali keyboard the default keyboard.
For step by step guide to download Bangla Keyboard, click here.
The best way to experience this event is with the Bangla keyboard app. It will keep you connected with your family and friends with GIFs and wishes.
Some of the best stickers are the following:
You can send this beautiful picture of Lord Ganesha with the message conveying the wishes for the festivities.
You can share the stickers with the following quotes and let the pictures do the magic.
Besides, GIFs are popular nowadays. With our beautiful GIFs collection, you can share them with your friends with a heartfelt message in Bengali through this all-in-one Bangla keyboard.
Millions of people use the Bangla keyboard to create GIFs and Sticker pairs. These unique images can be used in almost everything on social media, from status updates to text messages.
With Ganesh Chaturthi, you can get access to unlimited wishes, stickers and GIFs in Bengali. These are high-quality pictures using the latest technology available to give you an amazing experience when you share them.