Master The Art Of Bangla Typing With These 8 Tips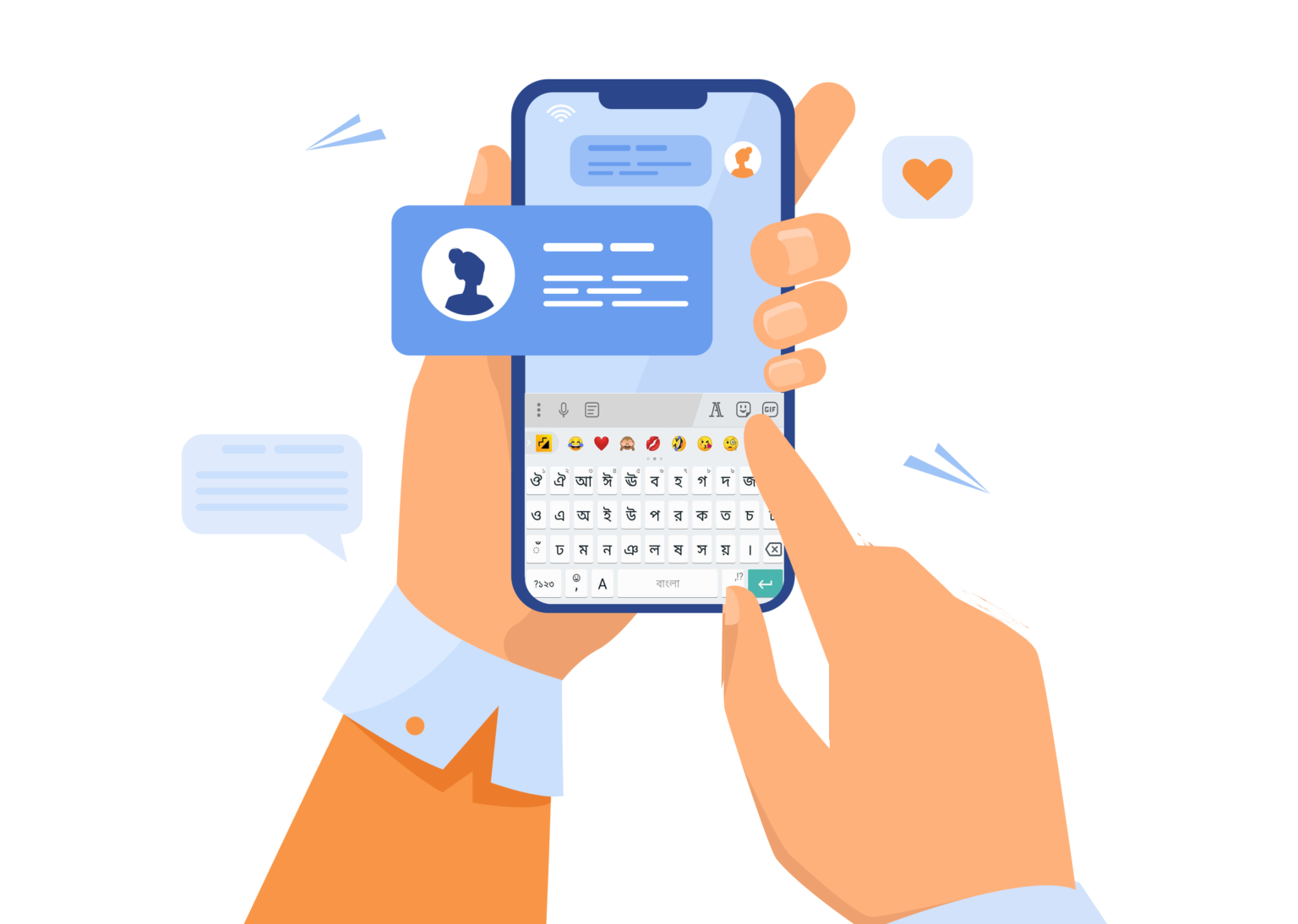 Bangla keyboard is the keyboard that lets you write as well as translate in the Bangla language. It is considered the most authentic Bangla Language app out there out of many others. This keyboard gives you a good and smooth typing experience and is very handy while we translate English to Bangla language or any other text into Bangla by typing in this keyboard.
The Keyboard also has many added features of sending emojis, stickers, Gifs to make the conversations better with your friends. It also includes fashionable themes and fonts to make your chat more fun and enjoyable.
Here are some of the tips you follow to master the art of Bengali Keyboard
Fast typing with Translator- You can type your text in any language and the keyboard lets you convert your text into the Bangla Language whenever you want. This doesn't keep the person chatting with you on wait due to its smoothness in typing as well as translating the language. If you are a Bengali and you know the language you can directly write the texts in the Bangla language with ease and comfort.
Correcting the words- You can enable this feature of word correct that ensures correct suggestions to your mistyping. This feature will save your time in cross-checking the text you have typed in various places. Instead, it corrects you automatically where you are wrong.
Glide Typing- Here's a very cute tip for enhancing your fast typing techniques. You can simply type by sliding your finger from letter to letter. The Bangla Keyboard will recognize your glides and will give the text results you typed through gliding on the letters.
Send emojis, stickers, Avatars, etc. You can add expressive emojis to enjoy while having a conversation with your friends and family. The avatars feature is the unique feature that lets you create lifelike cartoon faces by adding a picture or a selfie in no time. You can create such avatars and send your buddies to have fun while chatting.
Personalize your themes- Bangla Keyboard lets you personalize the theme of your keyboards to make them look impressive. Your Keyboard should always look cool because believe it or not, it is the most used feature on the phone daily. So why not make it look attractive enough?
Download latest movies, stickers, story packs- Fanatics of Bangla Movies? Where is your gang at? Here's an advanced tip that lets you download the latest movies, trending movie stickers, and story packs so that you can never get bored and have fun-filled conversations with your family and friends.
Use of elegant and funky fonts- who doesn't love the idea of using funky and elegant fonts? You can take this as a very cute tip from our side and will thank us later once you use this. Change the fonts according to your mood and type of conversation to enhance your words or texts.
Use of Voice Typing- Hello Lazy heads! Looking for a keyboard that listens to you and types instantly with perfection? Well, here it is. Where you can speak and the Bangla Keyboard does the work of typing fast and effortless.
These were some of the tips you can use to master the art of the Bangla Keyboard. The Bangla Keyboard has benefited many Bengalis and other South Asian Populations and of all generations. People are now shifting towards using a better keyboard and that is The Bangla Keyboard.