Some popular favourite Bengali phrases/idioms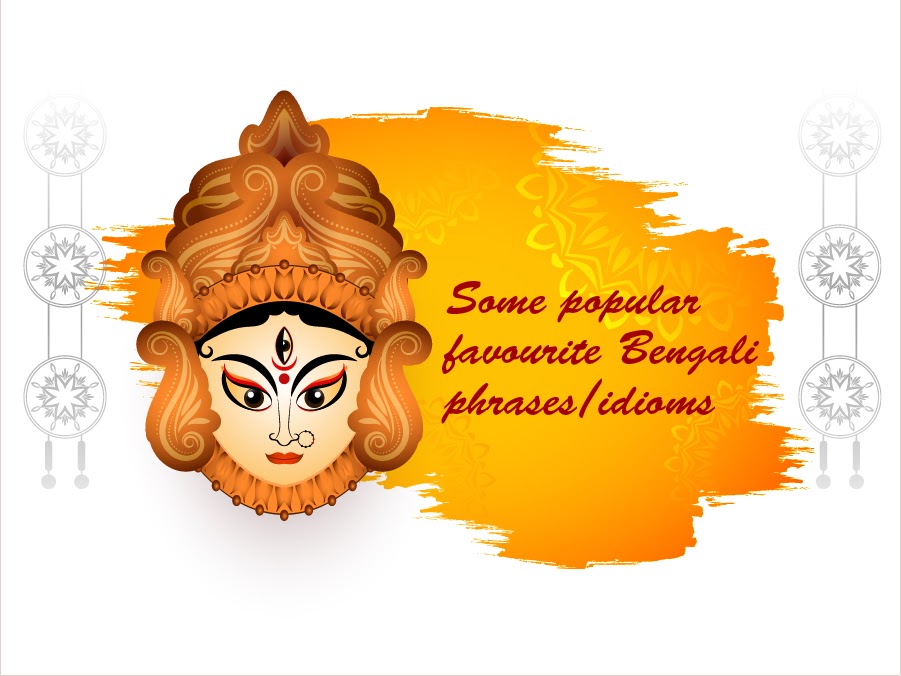 Need basic guidance for the Bengali language? You are at the right place!
No matter what your need may be, perhaps a Bengali who finds it fascinating to read about the language or someone wanting to get affluent in speaking the language, this blog will serve both the purpose.
Bengali is the world's eighth most spoken language. The name Bengali, also known by its endonym Bangla, is India's second most widely spoken language. The Bengali language stems from the Indo-Aryan language family.
The Bengali language is emblematic of the history, culture, and heritage of Bengal. The Bengali language is an intrinsic part of Bengali identity that transcends geographical boundaries and combines even culturally diverse regions.
Here we will talk about some popular and favorite Bengali phrases and idioms that will enrich your vocabulary in no time. Idioms and phrases are beautiful renditions of any language that lets you express a myriad of feelings wrapped in simple and short phrases. Read and explore some of these below:
Ashare Golpo (আশারে গোলপো)-
This is a popular idiom in the Bengali language. The meaning translates to a cock and bull story in English. It is like an implausible story used as an excuse or explanation to cover up something. In Bengali you can say: She always comes up with some cock and bull story to not accept the flaws- এই মেয়েটা সব সময় আষাঢ়ে গল্প শুরু করে দেয়|

This is a Bengali phrase that denotes something which is phenomenal or awesome beyond your imagination. Like when you get that long-cherished promotion or when your childhood buddies are visiting the hometown during the Durga Pujo.
This is, according to me, the most common phrase in Bengali. It's like expressing disgust or annoyance when something does not go in the way you planned. For example, when you can't fit into that beautiful dress any longer because you have put on some Kgs or when your eyeliner doesn't match in both your eyes. That extremely annoying feeling is expressed by saying Dhur in Bengali.
Translating nekami into being dramatic will take away much of its essence. Every Bengali reading this will be able to relate to this. Some things are just lost in the translation. Yet, I will try to give you a realistic portrayal of this as much as I can. This phrase is when someone is throwing excessive tantrums, or behaving in an overly dramatic manner. Like, remember Poo in KKKG? Yes! If you can visualize that then I think you are getting what I am trying to express here. When Bengalis regard someone 'Neka' they mean someone who is always up for the drama!
This is a phrase that does not have any near-English translation. Some confuse it as being angry but it is not quite the feeling of anger. If I try to explain, it's a feeling of anger, resentment, and hurt. It's the kind of feeling when you are going through all of these emotions. Like. for instance, your spouse or friend said something about you or spilled one of your secrets that wasn't meant to go out. It's not harmful but just a casual one. It is precisely at this moment that you encounter obhiman. 
Found this list fascinating? You can also try and type some of these words to express your feelings by installing this Bangla keyboard. With its reliable Bangla dictionary and advanced AI, it suggests words as you type to maintain seamless communication without any extra effort.
What are you waiting for? Download this Bengali keyboard online and experience a typing experience that combines both traditional values and modern advancements.